Tech sector hails FG over executive order on local content
By Emeka Aginam
STAKEHOLDERS in the technology sector, have lauded the federal government for the executive order mandating its ministries, departments and agencies, MDAs, to give preference to made in Nigeria goods during public procurements by the Federal Government. The action appears to have even excited the certified computer manufacturers of Nigeria, CCMON, the more.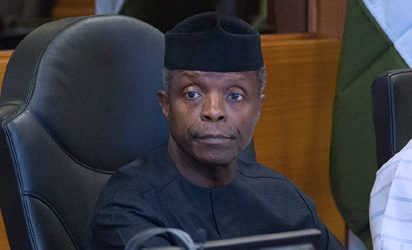 Executive order: The acting President, Professor Osinbajo, had recently signed an executive order in support of the Local Content Initiative of the Federal Government which President Olusegun Obasanjo put in place during his tenure. The new order, signed by the vice president makes it mandatory for MDAs to give preference to made in Nigeria goods during public procurements by the Federal Government.
Declare local content: President of CCMON and  MD of Veda Computers, Bode Pedro, said that his group is happy that contractors and suppliers would also be required to declare the local content of their products and services during contract bidding. "As the foremost local content organization in the private sector, CCMON certainly applauds the Executive Order as truly exemplary," he added.
While expressing delight at the action of the Presidency, CCMON noted that the Executive Order on public IT procurement has also strengthened the Federal Government Local Content regulation of 2013 in ICT which does not give MDAs any discretion at all.
Regulation breach:
While the 2013 Regulation states that "All MDAs shall purchase all hardware products locally", CCMON noted that many MDAs such as Bank of Industry and the CBN which are implementing huge ICT projects are already in breach of the 2013 regulation by their preference for foreign hardware in spite of the existence of local alternatives. "It is the view of CCMON that such a preference for foreign products, especially where there are local alternatives, is tantamount to economic sabotage, and should henceforth be viewed as such by the Federal Government", Pedro said.