How students form strong bonds through WhatsApp
By Sylvia Anikwe
WHATSAPP helps teenagers communicate with their peers and express themselves better compared to classrooms they are part of, a new study claims. The findings of the study revealed that students in WhatsApp groups are able to develop closer and more open relationships with their classmates because of the freedom of expression they enjoy on the platform.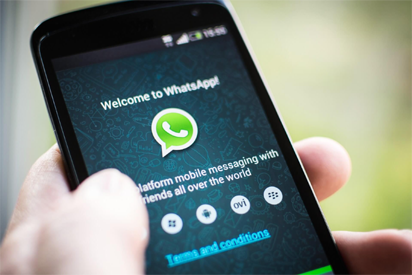 As part of the study, the researchers observed two groups of eight youths aged 16 to17, and two groups of eight youths aged 14 to 15. The teenagers perceived WhatsApp chat groups as a space that breaks down the hierarchical division created at school."The group chats are based on trust among the members of the group, and this enhances the possibility to be in contact."
In Nigeria, the benefits of WhatsApp are not lost on students. Across tertiary institutions, students give positive stories of group studies and bonds formed through WhatsApp groups. One of such students is Promise Ube who said the WhatsApp group created by one of her course mates has enhanced the learning ability of all members because they easily interact, ask questions that they ordinarily would not feel free to ask the lecturers and get answers comfortably without feeling ashamed.
"On WhatsApp, I do not feel like I am being judged, particularly because there isn't eye contact or physical contact, only words and signs. So I feel more secure. In the WhatsApp group everyone can talk to everyone else. WhatsApp breaks down the walls we put up between us in class," explained Tosan Obaze, a third year student of University of Benin.
The norm is that the school domain often divides the class into fixed groups and friendships, created on the basis of socio-economic status, common activities or study tracks, and so forth. However, WhatsApp groups break down these divisions and make the class a single homogeneous group.